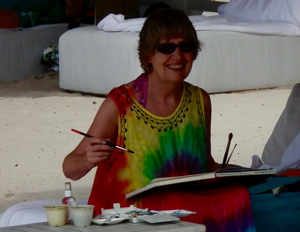 An interest in Art History drawing and painting have always been part of my life and whilst following a career in the NHS, I was able to study and practice Pure Arts at College before teaching Watercolour Skills in Adult Education.
I am still fascinated by watercolours and enjoy the fluidity of the medium, and how it can quickly capture atmosphere and the essence of a landscape if you give it a chance. On trips in the UK and abroad paints come too, usually in a sketch book, and as well as providing a record, are often the basis for future work in various media.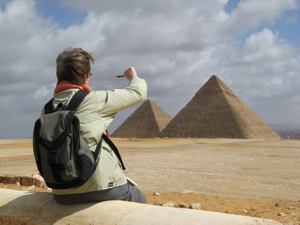 I am lucky to live in the Cuckmere Valley in East Sussex, surrounded by beautiful countryside, where I continue to paint and visit Art Groups and Societies to run demonstrations and workshops.